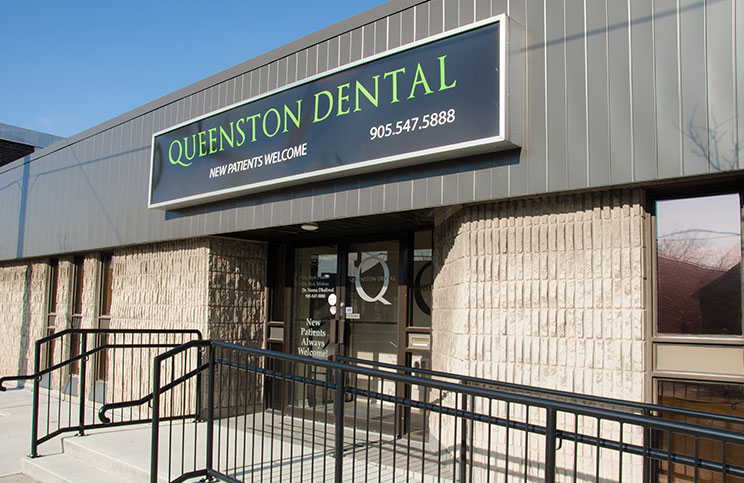 Our Philosophy
Queenston Dental is committed to helping our patients achieve the best possible outcome for their dental health in a calm and caring environment.
We strongly encourage our patients to have a regular comprehensive dental and periodontal exam which includes a thorough exam of the teeth and gums. These exams help us create a personalized treatment plan specifically for each patient. Regular appointments help minimize and sometimes eliminate the need for further dental procedures. All treatment options are explained thoroughly and we are happy to answer any questions.

Read about us in the Spec:
Queenston Dental
December 10, 2015
Queenston Dental is proud to be the premiere dental office in Hamilton
December 21, 2015
25 Things Patients Said They Love About Us!
In a recent patient survey, we had an overwhelmingly positive response to the question, "What do you like best about our practice?" Here is just a small sample of what our patients said about us. Thank you so much to all our patients that participated and for all your encouraging remarks. We were also given suggestions for improvements which will serve to help us provide even better care in the future!
Everyone is sooo nice!
The staff are very gentle on my teeth.
Very fortunate to be getting excellent, thorough care.
Staff make people comfortable going to the dentist.
Staff are friendly.
There is a family-like atmosphere.
First time in my life I can tell you "I love going to the dentist!"
Everyone very helpful and courteous.
Staff explains all procedures to reduce anxiety while in chair.
Always available in case of emergency.
Staff listens.
Staff are very kind.
I love everything about Queenston Dental. I would highly recommend this Dental Office to friends.
Customer care is excellent and they make me feel at home.
Everyone is friendly and the service is awesome!
There is consistency in level of care.
Personalized service – I've been a patient for 44 years.
I have never had an issue in 25+ years.
The staff obviously care about the patients dental health!
I always feel welcome.
Everything! I tell my friends and family to come here.
The warmth and expertise of the staff
The people – you're all so friendly!
Super work done by the dentist.
Staff is amazing.