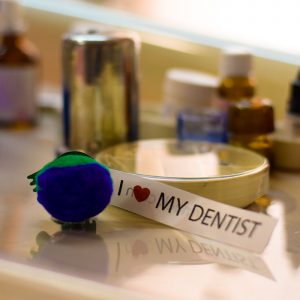 HAS IT BEEN A WHILE since your last cleaning appointment? If so, we want to make it as easy as possible for you to schedule your next one, so here are a few tips on what you can do to prepare!
Get Your Smile Ready
Brushing your teeth for at least 2 minutes in the morning and 2 minutes just before bed is necessary in order to help prevent tooth decay. This will ensure that you're brushing often enough to help reduce tartar build up and inflammation (an early stage of gum disease).
Flossing is recommended at least once a day and is best to do in the evening after your last meal and right before bed. This helps remove plaque from areas that brushing cannot reach.
Other ways of reducing plaque formation throughout the day is to drink water (instead of drinks that contain sugar), chew sugarless gum, eat crisp fruits and veggies, and even some firm cheeses.  All of these can help to cleanse the mouth of plaque and its harmful acids during the day.
Brushing and flossing your teeth before your clinical dental hygiene appointment is always appreciated by your dental hygienist. This can lower the amount of oral bacteria before your appointment.
Housekeeping Items
If you are taking any medications, please bring a list of them to your appointment. Please "check-in" with our receptionist (Lorraine or Shauna) when you enter our office. At this time, please make them aware of any changes to your dental insurance policy, address or phone number. This allows the check out process to go smoothly.
If you are new to the office, new patient forms can be printed from our website and filled out before your appointment. If you do not get a chance to print them off, we will have them ready when you come to the office.  If we require x-rays or patient records from your previous office, we will discuss this with you prior to your first appointment.
We always recommend booking your next appointment before your leave the office, especially if you require a specific time of day. Our early morning and evening appointments get booked quickly. The dental hygienist will discuss how often you should visit in order to maintain or improve your oral health status.  Maintaining regular appointments with your dental hygienist will help keep your teeth and gums healthy and can offer you the assurance that any problems regarding your oral care will be addressed immediately.
Still Have Questions? Just Call!  We can't wait to see you!
If you have any other questions about what to do before your appointment, just give us a call! We want all our patients to feel comfortable and confident in our practice.
The content on this blog is not intended to be a substitute for professional medical advice, diagnosis, or treatment. Always seek the advice of qualified health providers with questions you may have regarding medical conditions. Top image used under CC0 Public Domain license. Image cropped and modified from original.