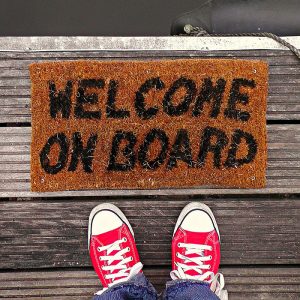 IT'S ALWAYS EXCITING to add a new member of the team, which is why we want all of our patients to get to know our new hygienists! We are proud to introduce Becky & Elaine!
New Hygienist Spotlight
Elaine graduated from Dental Assisting in 2007 in Northern Ireland and worked in Belfast for a number of years before going back to school for Dental Hygiene in 2013.
Elaine loves dental hygiene and seeing the patients smile makes it effortless. She likes to travel, play soccer and take care of her two kittens Forrest and Bubba.
Elaine has a great sense of humour and patients are loving her. She is gentle and very caring.
Becky graduated from Niagara College in 2013. She is originally from Niagara Falls, but has fallen in love with Hamilton and resides here with her husband Pete and German Shepherd border collie mix Karma.
She enjoys educating patients on the benefits of good oral hygiene as well as collaborating with colleagues to create patient specific treatment plans. She is great with children and a very good listener.
In her free time Becky enjoys reading, yoga and weekends away at her trailer with her husband and dog.
A Great Team To Join
Queenston Dental has been going through a lot of changes this year. Sandy has decided that after 33 years on dentistry she would like to pursue her interest in aesthetics. She has opened her own salon called Sandstone Aesthetics. Peggy has decided to retire this year. She is looking forward to spending time gardening, travelling and spending more time with her family.
Sandy and Peggy have been at Queenston Dental for over 10 years and have made a positive impact on our office and our patients. Elaine and Becky have been able to transition into Queenston Dental flawlessly. Dr. Mark and Dr. Nick are happy to work with these wonderful hygienists. We will continue to provide excellent service and compassionate care to all of our patients.
Not sure what a dental hygienist does? Check out this video:
Don't Be Shy; Just Stop By!
Reading about someone is one thing, but it's another to get to know them in person! Now that you know a little about our new hygienist, come say hi! We can't wait to see you again, and we can't wait to introduce our new team members to our wonderful patients!
You're the reason we do what we do!
The content on this blog is not intended to be a substitute for professional medical advice, diagnosis, or treatment. Always seek the advice of qualified health providers with questions you may have regarding medical conditions. Top image used under CC0 Public Domain license. Image cropped and modified from original.